#
timothy l. o'brien
#
around the office
#
lincoln conspiracy
#
editor
#
mark tavani
You know you were dying to see it for yourself…
#
mike braff
#
sea shanties
#
secret lives
#
around the office
by Madison
Michael Braff, associate editor at Del Rey, started learning the guitar after receiving his dad's old acoustic for his fifteenth birthday. He played punk rock, hardcore and metal throughout high school and college—but always in other people's bands. Then, about twelve years ago, he decided that he wanted his own project, something for just him and his guitar. And that's when he hit on it: sea shanties.
It's not really that far-fetched when you consider his family history. Two of Mike's grandfathers served in the navy during WWII, and another, Milton, spend the 30's and early 40's in the Merchant Marines. He says that childhood memories of late summer trips to Milton's house in Cape May, NJ sparked the idea.
"Usually when he would get in the dingy and row me out past the breakers, he'd get in a very salty mood and he'd start singing a sea shanty, or sitting around the house at night after dinner. We had a couple of tapes and invariably what would happen is he would start singing, and then my grandma—who had a terrible singing voice—would join in, and then we'd beg them to stop," he laughed. "But the songs were really fun and they always sort of stuck with me."
Now, on certain open mike nights around Brooklyn and Manhattan, he can be found performing a mix of rewritten traditional shanties and shanty-inspired tunes he's composed himself. He insists that his singing voice isn't all that great, but from the couple of bars he broke into midway through our conversation, I can assure you that's just modesty.
Mike saves his favorite shanty, a song called Reuben Ranzo, for the nights when he has a really good crowd. It's a call-and-response about a New York tailor who stows away on a whaling ship and bungles every task he's given until he falls in love with the captain's daughter, who teaches him how to sail. Years later, he's the captain of his own ship.
"It's sort of this hapless, luckless sailor who eventually figures it out," he said. But it's even better because Milton's father was a tailor from New York whose son would often go aboard these ships.
You can guess that history is pretty important to Mike, who is fascinated by records that can trace a shanty back over centuries to a specific ship, captain, or sailor who created it. The work songs provided a rhythm to coordinate certain tasks on the ship, while entertaining the sailors and boosting morale, and often their lyrics were specific to a certain ship or harbor.
"To me it harkens back to a time that music wasn't just entertainment, it wasn't just fun, it was part of life," Mike said. "You sang all day and you worked all day and you couldn't do one without the other. I really like that idea for music—that it's not just a consumable entertainment piece, that it's actually ingrained in the culture, in the work… to me, it's as far back as I can go to the roots of western music."
#
mike braff
#
secret lives
#
around the office
by Madison
Publishing Assistant Logan Balestrino was skeptical at first when a friend tried persuading her to take an aerial acrobatics class. In the silks lessons her friend raved about, dancers held themselves high in the air between two fabric streamers with nothing but their arm strength and self-tied knots to support them. What's more, Logan had done dance and gymnastics when she was younger, and she knew from experience that lessons could quickly turn too serious to be fun. 
Then, a few weeks ago, Logan allowed herself to be convinced. But rather than stating with a class on silks, she opted for a lesson at a local gym on something called hooping, or lyra.
Combining the strength and flexibility of gymnastics with the precision and poise of ballet, aerial hoop dancers hang, twist, and spin their way through poses in a large metal hoop suspended above the ground. 
"It's kind of cirque du soleil-esqe," Logan said.
It's also a fantastic workout, especially for your arms, core and legs. "Instead of running on a treadmill, this is my trip to the gym," Logan said.  After only a handful of classes, she already feels like she's getting stronger.  
One of the poses she's working on involves resting all her weight on a single hand at the bottom of the hoop as she slowly lowers herself downwards.
"It's fun and frustrating at the same time," she said. "Because I have all this muscle memory, there are moves that the instructor will demonstrate and in my head I'm like 'Oh yeah, I used to do something like that on the bars when I did gymnastics,' but none of the strength is there anymore."
But for Logan, the best thing about hooping isn't the workout or even the thrill of learning a new pose. It's the sheer beauty of it.

"You feel really graceful once you're on the hoop," she said. "It doesn't matter how much you struggle to do whatever it is you're doing because once you get into the pose it's all about lines and pointing feet and elongating your arms. It makes you feel pretty."
After she's learned more, Logan says she'll move on to choreographed routines and maybe performances with the studio in venues across the city. For now, she's sticking to her hooping classes… And even thinking about one day graduating to the silks.
#
secret lives
#
around the office
#
publishing
#
lyra
#
silks
#
circus
#
hooping
#
logan
Flying Lessons for the Bravest Kids
by Madison

By all rights, Senior Editor (and YA author) Jennifer Smith doesn't have to roll out of bed early every Saturday morning to go tramping around a stable with twenty kids and their anxious parents, not to mention a barn full of stomping ponies. But as a volunteer and instructor for Flying Manes, a Bronx-based program providing therapeutic horseback riding to children with disabilities, Jen says those early mornings have quickly become one of the best parts of her week.
Jen began volunteering with Flying Manes four years ago, providing support and extra guidance to the riders as she led them around the ring. Two years later, still dedicated to the program—and especially the kids—she received her instructor certification to lead weekly lessons, working personally with the children to craft lessons that not only taught them the riding basics, but resulted in physical and cognitive progress outside the ring as well.
"The idea is that it's not a pony ride, they're actually learning to ride," she said.
Last month, the program was featured in New York Yankees' Hope Week as one of five not-for-profits recognized for its mission and contribution to community. In a surprise visit to the farm, Yankees players volunteered with the children for a day, welcoming them to the field for that week's game and inviting one child to throw the opening pitch.
It was a special day for the program and for Jen, who has watched the children discover the joy of riding through her years in the program.
"It's moving," she said. "We have kids who it took us six weeks to get them on the horse and now it's hard to get them off."
Therapeutic horseback riding is designed to help kids with cognitive and physical disabilities, such as autism spectrum disorders, cerebral palsy or Down syndrome.  By learning basic riding skills and how to care for the animals, it provides a chance to build confidence, attention, and engagement while taking advantage of the movement and exercise of riding.
"For some of them, the goal of the lesson is to get them to trot and for some of them the goal is to get them to hold their reins for thirty seconds at a time," she said. "No matter what the ability level—physical or cognitive—we try to make sure we have set goals for the kids."
For those who are confined to wheelchairs, it's their first chance to discover their own mobility.
"It's interesting figuring out what works for some people with certain disabilities," Jen said, describing how she uses stretching to build stability and coordination for riders with cerebral palsy, while a fast pace best engages the attention of her autistic students. Trail rides and games like Simon Says and Red Light, Green Light break up the lesson and give the kids a chance to practice their new skills.
But—as anyone who has been around horses will know, she said—it's the emotional relationship built between rider and horse that may have the longest lasting impact on the children.
"It's a really empowering thing to have these kids who have these disabilities and all of a sudden they're sitting up on a horse," she said. "They're taller than anyone and they have a connection to this animal."
Jen related the story of a boy who took weeks of coaxing to get near the animals.  First, he wouldn't go anywhere near the ring or even put on the helmet. The next week, he agreed to stand outside the ring and watch the volunteers groom a pony.  But after a month of inching him closer to the animals, Jen and his parents decided to take a chance—they'd put him up in the saddle and see what happened.
"We were expecting the worst," she said.
But miraculously, the young boy, who had been yelling and resisting the volunteers, quieted the instant his feet hit the stirrups.
"There's something about the rhythm of these horses that really sets an internal rhythm for these kids," she said. "It was a really cool moment."
#
madison
#
jen smith
#
around the office
#
secret lives
by Madison

At BBD, it's safe to say we're all bookish types. But this week, we were curious to find out how our friends in the office spend their time when they're not poring over manuscripts or the latest Dean Koontz novel.
As it turns out, editors do some really wild stuff!  Today and tomorrow, we'll be featuring four editors whose double lives—as musicians, volunteers, even acrobats—sound like something out of a novel.

Stop Standing On My Neck!
Arriving home after a month-long rock 'n roll tour across Europe with indie group Two Dollar Guitar, Production Editor Janet Wygal expected to come back to anything but a desk job. Now, after ten years of copyediting at RHPG, she still finds time for her guitar, whether that means performing with her husband in their indie duo, Wygalator or writing new songs in the attic-turned-sound-studio of her upstate home. 
Though she's been in a handful of bands throughout her music career, Janet is best known for Splendora—a band she co-founded with her sister Tricia in the early nineties and that she calls "kind of sweet and sour." (Tricia, incidentally, also works at Random House with the Crown Publishing Group.) Featuring Janet on guitar, Tricia on bass, Delissa Santos on the drums, with cellist Cindy Brolsma and violinist Jennifer Richardson, the band released their album IN THE GRASS with Koch Records in 1995.
Their big hit came a year after the studio release, when they were approached by MTV to write the theme song for a new animated series for teens, Daria. Remember Daria, guys? Of course you do. Who could forget her droll critiques of pretty much everything? Or the hipster glasses she wore before hipsters were cool?
"Daria was definitely a black sheep, which I can relate to, and I'm sure that just about every high school kid who feels out of step can appreciate someone like her," Janet said. "I think even the ones who are supposedly the popular people have their moments when they feel that way."
The song they composed, called "You're Standing on My Neck," is aimed at young women who resist being forced to fit an agreeable, soft-spoken ideal.
"Hey, listen! Leave me alone. I know what I'm doing… Stop standing on my neck!" is the message Daria sent, Janet said.
Balancing her musical side with her publishing job, Janet sometimes finds that the two worlds collide: she's worked with Random House authors Philip Dray and Lenny Kaye both in the office and in the music world. But will she ever return to full time touring? "Recently I've realized I've got that wanderlust still," Janet said. "I like combining travel with a job to do and a creative pursuit."
#
around the office
#
dean koontz
#
madison
#
secret lives
#
daria
#
splendora
#
90s rock
by Priyanka, editorial

When people ask me what I do and I say "I'm an assistant editor," (okay, honestly, sometimes I leave off the "assistant" part. And sometimes I'll say it in a vaguely southern accent) the usual response is something like, "No way, wow, that's so cool! Wait, why are you talking like that?"
Now, I think this reaction is largely due to the fact that most people I know are either a.) in banking, b.) in med school, c.) in a state of non-sobriety when my job comes up (for all you people who have more exciting things to talk about at happy hour than work, to you I say…I'm jealous.)
When they imagine my job, I know they are picturing some amalgamation of Sandra Bullock from The Proposal and Anne Hathaway from The Devil Wears Prada (post makeover, of course), and this is not just because I have fabulous style and will tell anyone who will listen about how much I love Ryan Reynolds. They do it because we all use pop-culture as a frame of reference! I mean, as far as I'm concerned, med school is like Grey's Anatomy and banking is like…some banking show that I don't watch because I would find that boring.
Also, let's be honest, half the time your friends don't really care what you actually do as long as you show up for happy hour.
But you care! Theoretically, anyway. Unless you came here looking for fun cubicle pictures or some type of giveaway, in which case…well, fair enough. But hey, if you're still reading, I've at least piqued your interest, so I better get on with it. Without further adieu: "A Day In The Life Of An Assistant Editor". You're welcome.
#
around the office
#
priyanka
#
editorial
#
paper cuts
[Every now and then we do challenges around the office to spice up the day and have a little fun. This week's was especially funny, and we just had to share some of the responses with you.—Mystery Girl]
Challenge: Worst advice you'd give to a classic/canonical author. Go!
On making their book more commercial: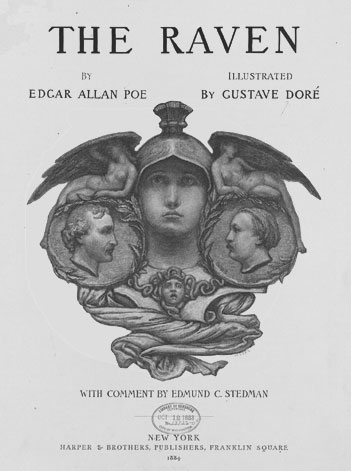 "But pumpernickel sounds funnier!"
—Advice to J.D. Salinger from Patrick (Copy)
"Bullfighting is too gory. Why not focus on golf?"
—Advice to Ernest Hemingway from Rachel (Copy)
"No, no, it should be a parrot that says, 'Whatever'."
—Advice for Edgar Allan Poe from Patrick (Copy)
On clarifying the premise:
"Too confusing. Make Laurie the girl and Jo the boy."
—Advice to Louisa May Alcott from Rachel (Copy)
"People might get confused by two cities. Maybe just the one."
—Advice to Charles Dickens from Camille (Copy)
"Explain Catches 1 through 21 to me."
—Advice to Joseph Heller from Camille (Copy)
On making things more realistic:
"Blech, depressing! Books are about escapism. Maybe Tom Joad could be an international spy who walked away from it all, and wanders the country solving mysteries instead. I'm thinking feature!"
—Advice to John Steinbeck from Daniel (Copy)
"An educated woman would never fall for an eccentric man who keeps a strange French child around and has his psychotic wife locked up in a tower. Why not make him a widower and her a kitchen maid? Much more romantic."
—Advice to Charlotte Bronte from Logan (Digital)
"It would be more believable if Scarlett left the plantation behind to run a cupcake shop. Perhaps something like The Rhett Velvet Cupcake Company?"
—Advice to Margaret Mitchell from Rachel (Copy)
"Nobody wants to read about women's lives and women's problems."
—Advice to Jane Austen from Hannah (Editorial)
"Why's the queen such a b!#@h?"
—Advice to Lewis Carroll from Patrick (Copy)
"You're never going to make a name for yourself with all of this magical stuff. I think if you make it more realistic, people will totally embrace how much incest there is and how many characters have the same names."
—Advice to Gabriel Garcia Marquez from Mystery Girl (Editorial)
On books with fantastical elements:
"Giving your main character an old-fashioned name like 'Harry' might turn off some kids. And how do you even pronounce 'Hermione?'"
—Advice to J.K. Rowling from Camille (Copy)
"A little light on love scenes for a paranormal. A shame, because this Frankenstein guy sounds like a real hunk!"
—Advice to Mary Shelley from Daniel (Copy)
 "A vampire that sparkles?? Name me one teenage girl that'll go for that?"
—Advice to Stephanie Meyer from Camille (Copy)
"This might be a little too dark. Maybe you could include a scene where he sparkles?"
—Advice to Bram Stoker from Priyanka (Editorial)
On romantic couplings:
 "No one in their right mind would find Heathcliff attractive. You should make Edgar Linton the hero."
—Advice to Emily Bronte from Priyanka (Editorial)
 "I really think they both should live."
—Advice to Shakespeare on Romeo and Juliet from Priyanka (Editorial )
"I can't imagine a single woman picking this book up with such a disgusting, disturbing premise.  Try making him around twenty-four and her around twenty-one."
—Advice to Vladimir Nabokov from Sarah (Editorial)
On books with animals:
"Sharks are much scarier than whales. Jaws would be a great comp."
—Advice to Herman Melville from Mystery Girl (Editorial)
"Cockroaches are gross! Maybe he could turn into a bunny?"
—Advice to Franz Kafka from Patrick (Copy)
"Could you make the animals funnier?" 
—Advice to George Orwell from Sarah (Editorial)
On making your publisher's life easier:
 "This kind of plods forward. Maybe give them a crime to investigate?"
—Advice to Jack Kerouac from Sarah (Editorial)
 "It's very wordy, don't you think?"
—Advice to Noah Webster from Patrick (Copy)
 "Seriously. Punctuation. The copyeditor is going to murder you."
—Advice to James Joyce from Sarah (Editorial)
 "Books set in cities get significantly better coverage at Target and Walmart.  Could you keep everything the same but relocate them to Chicago?"
—Advice to Harper Lee from Sarah (Editorial)
#
questionable fridays
#
around the office
#
mystery girl
Between all of our departments, we have a lot of personality here at BBD. And while we stick to a business casual dress code, we do still find ways to express ourselves. So today, we give you Mystery Spaces: snapshots from some of the most interesting offices, cubicles, and nooks on our floor. Can you guess which department each space belongs to?
Endless visual stimulation:
A thriving garden (and an almost-hidden yoga mat):
Poe-inspired props:
Some science fiction pride:
Star Wars treasures and an unbelievable amount of books:
The great unifying space at work—our free books shelf, where books come to find a new home. Gotta love publishing.
#
around the office
#
cubicles
#
free books
#
mystery girl
#
random house
#
reading
#
mystery spaces
Every Tuesday, BBD has an editorial meeting where we go over things we've bought, projects we're considering, and things we've passed on. It's a lively kind of meeting, which you can kind of tell from the first picture, which shows our warm and inviting conference table after our meeting was over today. It's less warm and inviting outside these days, though, as you can probably tell from the gloomy, taxi-filled second photo. On the plus side, it's a perfect day to stay indoors and read, which is luckily what we like doing best.
#
mystery guy
#
around the office